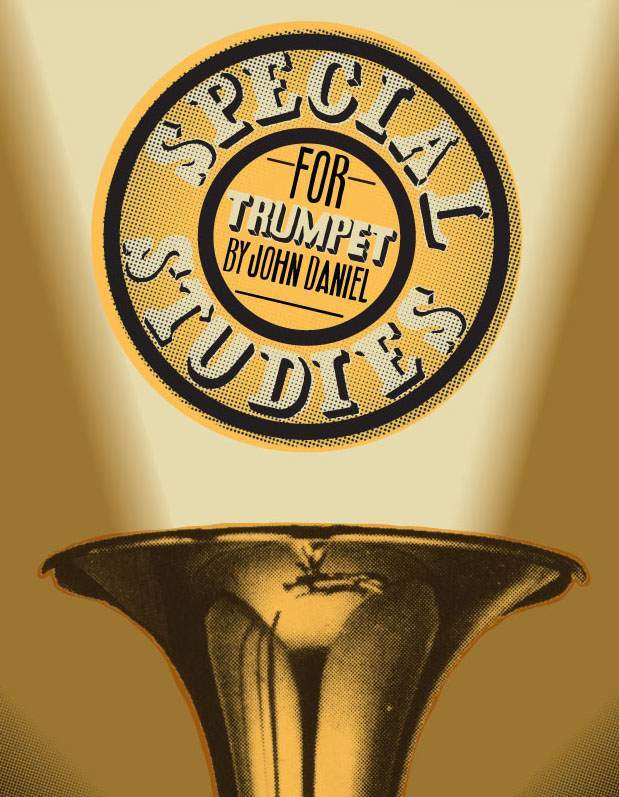 Special Studies for Trumpet by John Daniel
$ 34.95
Special Studies for Trumpet by John Daniel was written over a 15 year period.  Each school year, these exercises were taught to trumpet students at Penn State University and Lawrence University.  Each summer, the book was rewritten.  After 14 years of rewriting, it was time to put together a complete product and publish it.  Special Studies for Trumpet clearly explains an efficient approach to playing and teaching the trumpet.  It is dedicated to anyone who truly wants to figure out how to play the trumpet.
Testimonials -
Vincent D'Martino - "John-Thanks for The Special Techniques trumpet book! I have gone through it and think it should be really helpful to all-including me! I do many of these types of exercises every day. Hope you are successful getting many to use it. They should!!!"
Tage Larsen - I've been reading and playing from your book daily. Really fantastic.
Thank you for your inspiration.
Chip Crotts - "John, the book arrived today and I am so excited! I can't wait to use this summer to work through it slowly and with great focus. Thanks for continuing to inspire us even after we have left your studio years ago."

Chris Jaudes - "Hey John....I love your book! I hope it becomes widely used....The info and exercises will make anyone at any level a better player. Congratulations!"

John M. Laverty - "Please send me one with an invoice immediately! Congratulations! I have learned so much about trumpet playing just from sitting next to you, it will be a joy to read about your thoughts and processes on the subject."

Michael Anderson - "I've been using the prototype for 2-3 years. Its the real deal folks. Results. Period."
About the author - John Daniel is the Professor of Trumpet at Lawrence University. He received the Specialist in Music degree from the University of Michigan, Master of Arts in Music from the University of Iowa, and Bachelor of Music from Ball State University. His primary teachers were David Greenhoe, Richard Giangiulio, and Armando Ghitalla. Mr. Daniel previously held tenured positions at Penn State University and Abilene Christian University. While attending the University of Michigan on full scholarship, he won the graduate concerto award and was principal trumpet of orchestras in Ann Arbor and Saginaw, Michigan.
Mr. Daniel served as principal trumpet with the San Angelo Symphony Orchestra and Abilene Philharmonic Orchestra for nine years and has performed with the San Antonio Symphony, Pennsylvania Ballet Orchestra, Palm Beach Opera, New Jersey Symphony Orchestra, and Music at Penn's Woods Orchestra, as well as on Broadway for revivals of Annie Get Your Gun and Gypsy. He has played recitals in Carnegie Hall, the Kennedy Center, throughout South Korea, the Eastman School of music, the Julliard School, and throughout the United States.